M- Class Mark II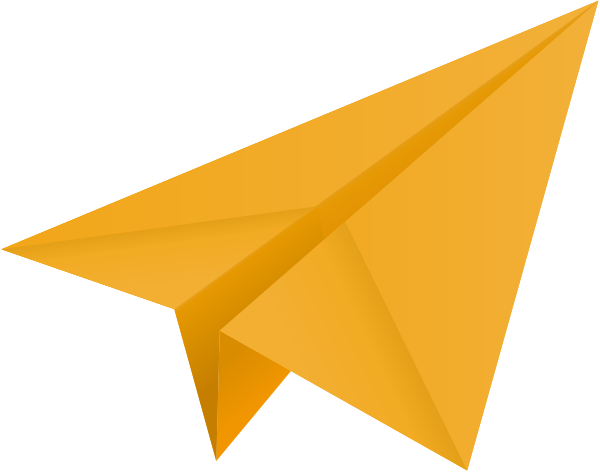 Skontaktuj się z nami, aby uzyskać więcej informacji na temat tego produktu.
MECHANICAL
Dimensions (HxWxD)
259 mm x 257 mm x 462 mm
(10.21 in x 10.10 in x 18.19 in)
Weight
12.2 kg (27.0 lbs)
Operating Temperature
4°C to 35°C (40°F to 95°F)
Clock:
On-board real-time clock (M-4210 & M-4308)
Display
128 x 64 LCD backlit graphics display
Construction
Solid aluminum die-cast frame with a metal cover and large clear side window to easily monitor media supply levels.
ENVIRONMENTAL
Operating Temperature:
4°C to 35°C (40°F to 95°F)
PRINT TECHNOLOGY
Printer Type
Direct thermal, optional thermal transfer
Print Length Range
6.35 mm to 251.6 mm (0.25 in to 99 in)
Print Speed/Resolution
M-4206: 152 mms (6 ips), 8 mmps (203 dpi)
M-4210: 254 mms (10 ips), 8 mmps (203 dpi)
M-4308: 203 mms (8 ips), 12 mmps (300 dpi)
Memory
16 MB DRAM/8 MB Flash
OPTIONS
Ethernet-Wired LAN 10/100
Wireless 802.11 b/g
USB Host Interface (M-4210 and M-4308 only)
RFID (M-4210 and M-4308 only)
UHF and HF
ILPC (International Language Print Capability):
Hangul, Simplified Chinese, and Kanji
Peel-and-Present
38 mm (1.5 in) minimum label length
Revolving Convertible Hub (M-4206 only)
76 mm (3 in)
40 mm (1.5 in)
Standard Cutter
Internal Rewinder
Label-Present Sensor
Thermal Transfer
Field- or factory-installed
POWER SOURCE
Electrical
Auto-sensing 90–132V AC or 180–264V AC @ 47–63 Hz
MEDIA
For optimum print quality and printer performance, use certified Honeywell media supplies.
Media Type
Roll-Fed: 203.2 mm (8.0 in) O.D. on a 76.2 mm (3.0 in) core; 177.8 mm (7.0 in) on a 38.1 mm (1.5 in) core
Fan-Fold Stock: Accepted from rear and bottom of printer Die-cut or continuous labels Perforated or continuous tag/ticket stock
Media Width Range
19 mm to 118.1 mm (0.75 in to 4.65 in)
Maximum Print Width
108 mm (4.25 in)
Minimum Media Length
Tear-off and rewind modes: 6.35 mm (0.25 in)
peel and cutter modes: 25.4 mm (1.0 in)
Media Thickness Range
0.0635 mm to 0.254 mm (0.0025 in to 0.01 in)
Media Sensing
"See through" for liner-backed die-cut labels and tags: reflective sensor for black-mark label media
Label Backfeed
For use with optional cutter or present sensor
Ribbon Width Range
25.4 mm to 114.3 mm (1.0 in to 4.5 in)
Ribbon Length
300 m (984 ft), 450 m (1476 ft)
Coated-side-in or coated-side-out
AGENCY APPROVAL
Contact your Honeywell sales representative for the most recent list of agency approvals.
COMMUNICATION
Communication Ports (Standard)
Serial RS-232, USB 2.0, parallel bi-directional
Communication Ports (Optional)
Ethernet-wired LAN 10/100, wireless 802.11 b/g
ACCESSORIES
External Rewinder
Serial Data Cable
SOFTWARE/FIRMWARE
DMX Config
Complete printer setup utility
DMX NetManager
Embedded network web pages
Drivers
Microsoft® Windows® NT, Windows XP, and Windows Vista
Firmware
Universal
Printer Command Language
PL-Z (Zebra), PL-I, (Intermec), PL-B (Boca)
BARCODES/FONTS/GRAPHICS
Barcodes
Linear Symbologies: Code 3 of 9, UPC-A, UPC-E, Interleaved 2 of 5, Industrial 2 of 5, Std 2 of 5, Code 11, Code 93, Code 128, EAN-8, EAN-13, HIBC, Codabar, Plessey, UPC 2 and 5-Digit Addendums, Postnet, UCC/EAN Code 128, Telepen, Planetcode,
2D Symbologies: MaxiCode, PDF417, USD-8, Datamatrix, QR Code, Codablock, Code 16k, Aztec, TLC 39, Micro PDF417, GS1 Databar
Resident Fonts
Ten alphanumeric fonts from 2.5- to 23-point size, including OCR-A, OCR-B, CG Triumvirate smooth font from AGFA
Scalable Fonts
CG Triumvirate Bold Condensed, CG Triumvirate, and CG Times with Cyrillic, Greek, Arabic, and Hebrew character support
Downloadable Font Types
TrueType, Bitmap
Character Set
More than 50 resident character sets
Unicode/UTF8 support
Font Expansion
All fonts expandable vertically and horizontally up to 24x
Font Rotation
Fonts and graphics can be printed in four directions: 0°, 90°, 180°, and 270°
Graphics Supported
.pcx, .bmp, and .img format files
Reversible Field/Mirror Image
Any font or graphic field can be printed as a normal or reverse image
WARRANTY
Standard Warranty
Covers platen roller, printhead, and installed options when used with approved supplies
Printer: 1 year
Printhead: 1 year or 25,400,000 mm (1,000,000 in), whichever comes first
Extended Warranty
Contact your Honeywell sales representative for extended warranty options available through Honeywell Repair Services