PX940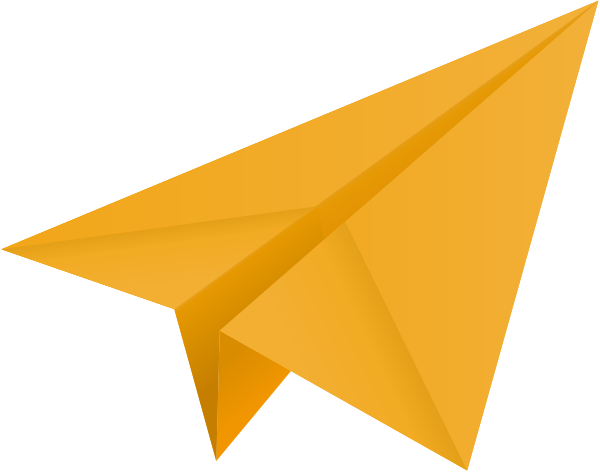 Skontaktuj się z nami, aby uzyskać więcej informacji na temat tego produktu.
STANDARD
Print Method
Thermal Transfer and Direct Thermal
3.5 in color touch LCD
Foldable clear media door
Dual Label Stop Sensor for precision printing
Dual Core 1 GB processor (ARM® Cortex® A9 core)
256 MB Flash memory
1 GB DDR3 SDRAM
Multi-GB USB memory device (FAT16/FAT32)
Internal real-time clock
MECHANICAL
PX940/PX940 Verifier Version
L x H x W: 506 mm x 398.7 mm x 261 mm (19.92 in x 15.70 in x 10.28 in)
PX940
Weight: 23 kg (50.71 lbs)
PX940 Verifier Version
Weight: 23.5 kg (51.81 lbs)
PRINT SPECIFICATIONS
Print Resolution
At 203 dpi: 8 dots/mm
At 300 dpi: 11.8 dots/mm
Print Speed
At 203 dpi: 50–350 mm/s (2–14 ips)
At 300 dpi: 50–300 mm/s (2–12 ips)
At 600 dpi: 25–150 mm/s (1–6 ips)
Maximum Width
At 203 dpi: 108 mm (4.25 in)
At 300 dpi: 105.7 mm (4.16 in)
At 600 dpi: 105.6 mm (4.16 in)
Maximum Continuous Print Length
At 203 dpi: 4.8 m (15.75 ft)
At 300 dpi: 2.2 m (7.22 ft)
At 600 dpi: 0.55 m (1.81 ft)
BARCODE VERIFIER SPECIFICATION
(PX940 Verifier Version)
Scan Resolution
600 dpi
Maximum Scan Width
108 mm (4.25 in)
Light Source
660 nm
Maximum Verification Speed
At 203 dpi and 300 dpi: 200 mm/s (8 ips)
At 600 dpi: 150 mm/s (6 ips)
Barcode Orientation
All directions
Barcode Verification Modes
Linear (1D) barcode verification conforming to ISO/IEC 15146-2016; 2-Dimensional (2D) barcode verification conforming to ISO/IEC 15415-2011; Read/No Read Barcode verification
Minimum Linear (1D) Bar Width
10 mils (0.254 mm)
Minimum 2D Cell Size
15 mils (0.381 mm)
Supported 1D Symbologies
Code 39, HIBC 39, Code 128, ISBT 128, HIBC 128, EAN-128, GS1-128, EAN-8, EAN-13, UPC-A, UPC-E, Interleaved 2 of 5, ITF-14, SCC-14, RSS14E, GS1 Databar Expanded
Supported 2D Symbologies
Data Matrix, ISBT Data Matrix
Maximum Verification Length
304.8 mm (12 in)
Maximum Voiding Length
Batch Print: 152.4 mm (6 in)
On Demand Mode: 304.8 mm (12 in)
Maximum Number of Barcodes per Label
32
Minimum Media Opacity
80%
Maximum Operating Ambient Light
5000 lux
Verification Reports
Statistics and detailed reporting is available through printer web page, USB thumb drive, Verifier Integration Interface (VII), or FTP/SFTP
MEDIA SPECIFICATIONS
Media Type
Gap, black mark, tag, hole, notch, or continuous
Max./Min. Width (Label and Liner)
114/20 mm (4.5/0.79 in)
Minimum Label Length
Tear-Off Mode: 3.0 mm (0.12 in)
Self-Strip Mode: 12.7 mm (0.5 in)
Rewind Mode: 6.0 mm (0.24 in)
Thickness (Label and Liner)
3 mil to 10 mil
Configuration
Roll-fed (wound out only) or fanfold
Label Roll Maximum Diameter
212.7 mm (8.375 in)
Label Roll Core
76 mm (3 in) or 388 mm (1.5 in)
RIBBON SPECIFICATIONS
Ribbon Spindle
Both ribbon coated side in and out
Roll Max. Diameter
80 mm (3.15 in), approx. 450 m (1,476 ft)
Core ID
25 mm (1 in)
Max./Min. Width (Ribbon and Core)
110/51 mm (4.33/2.0 in)
Type
Wax, mid-range, resin
Genuine Honeywell Media
www.honeywellaidc.com/products/media
INTERFACES
Standard
USB 2.0 Host (x2)
USB 2.0 Device
Ethernet 10/100 Mbps
RS-232, up to 115.2 KB/s
Bluetooth LE (for Print Set MC only)
Static NFC tag (Bluetooth MAC address)
USER INTERFACE LANGUAGES
On Color Touch LCD and Web Interface
English, Italian, French, Spanish, Portuguese, German, Russian, Chinese Traditional and Simplified, Korean, Japanese, Thai
POWER SUPPLY
200 watt rated power supply with PFC
AC Voltage: 100V AC to 240V AC, 50 Hz to 60 Hz
OPERATING ENVIRONMENT
Operating Temperature
+5°C to +40°C (+41°F to +104°F)
Storage Temperature
PX940: -20°C to +70°C (-4°F to +158°F)
PX940 Verifier Version: -20°C to +60°C (-4°F to +140°F)
Humidity
20% to 85% non-condensing
ACCESSORIES
Verifier Calibration Card (applicable to PX940 Verifier Version only)
Wireless Board (IEEE 802.11 a/b/g/n/ac)
Parallel Board (IEEE 1284)
Applicator Interface Board
Industrial Interface Board
Peel Off module (factory configurable)
Rewinder module (factory configurable)
1.5 in non-collapsible inner core diameter on media supply and rewinder take-up (factory configurable)
SOFTWARE
Printer Command Languages
Fingerprint (FP)
Direct Protocol (DP)
Intermec Printer Language (IPL) support on 203 dpi and 300 dpi only
ZSim2 (ZPL-II)
DPL
XML enabled for SAP® AII and Oracle®
WMS
Applications/Drivers
InterDriver Windows® printer driver, CUPS driver for Linux, Honeywell Device Types for SAP, Honeywell label design and print package
Smart Printing Languages
Honeywell C# for Printers: Smart Printing Developer Resource Kit; write apps with .NET-compatible development environments; barcode verification disabled when running C#
Configuration and Device Management Support
Print Set 5 for printer configuration; sophisticated web interface for configuration, upgrades, and 1:1 management; Print Set MC (Android™ and Apple® iOS) for printer configuration and AR user guide via Bluetooth LE only
BARCODES/FONTS/GRAPHICS
Barcode Symbologies
All major 1D and 2D symbologies are supported
Standards Supported
UPC/EAN Shipping Container, UCC/EAN 128, Serial Shipping Container, MH10.8 Shipping Label, AIAG (shipping parts label), OGMARS, POSTNET, HIBCC, ISBT 128, GM1724, UPS Shipping Label, Global Transport Label
Fonts
Monotype font engine; non-Latin fonts available through WTLE
Graphics
Supports PCX, PNG, GIF, and BMP file formats. Other formats supported with Label Generation Tools.
REGULATORY APPROVALS
RoHS Compliant, CE (EN55032 Class B*), FCC Class B*, Energy Star 2.0 Qualified
For more countries compliant, please contact your local sales office.
*Note: Implemented on printer serial number starting with 19301B087C